Join Us for Rewards NW 2018!
September 20, 2018 in Portland, Oregon
Rewards NW is the only total rewards conference in the Pacific Northwest region. This biennial event provides attendees with education and practical tools to enhance your organization's benefits, compensation and total rewards strategies. It is an opportunity for human resources professionals to focus on their development and skills for the advancement of their career, and brings together total rewards oriented professionals to learn best practices and to network with their peers.
Who Attends
Attendees include professionals who specialize in employee compensation, benefits & work life, executive and sales compensation in the private, public, non-profit and academic sectors, including

Top Takeaways for Attendees



See photos from Rewards NW 2016 here.
WorldatWork Recertification Credits

Rewards NW conference attendees qualify for recertification credit for the Certified Compensation Professional (CCP®), Certified Benefits Professional® (CBP), Global Remuneration Professional (GRP®), Work-Life Certified Professional (WLCP®), Certified Executive Compensation Professional (CECP™) and Certified Sales Compensation Professional (CSCP™) designations granted by WorldatWork Society of Certified Professionals. For more information on recertification, visit the WorldatWork Society recertification webpage at www.worldatworksociety.org/recertification.
HR Certification Institute Credits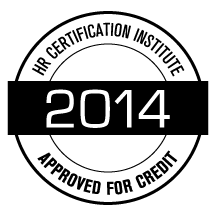 The use of this seal is not an endorsement by the HR Certification Institute of the quality of the program. It means that this program has met the HR Certification Institute's criteria to be pre-approved for recertification credit.
Copyright © 2018 Event by Social Enterprises, Inc. #RewardsNW